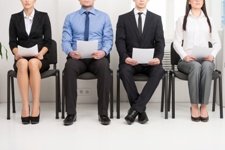 Many employers are aware that just 
one 'bad' hire 
can cost your company 
thousands of dollars or more each year. 
POEknows can assist your business to be safer by providing Pre-Employment Background Screenings. By adding a background screening to your hiring and interviewing process, it can provide you with the following benefits:
Protection – Pre-Employment background checks can provide protection for your employees. Violence in the workplace has increased dramatically; with over 400 workplace homicides reported every year. A pre-employment screening can also help to prevent fraud.
Prevent Employee Fraud – Industries report that about 5% of loss is due to employee theft & fraud. 30% of employees admit to stealing from their employers. A pre-employment screening can identify fraud before hiring.
Decrease Turnover – Hiring new employees, training and placing them is an expensive process. If you can keep your employees in place longer, and prevent turnover, your business saves money.
Uncovering More Details – Everyone is friendly & professional during an interview, however a background screening will give a 3rd party view into this person's background.
Any time you use an applicant's or employee's background information to make an employment decision, regardless of how you got the information, you must comply with federal laws that protect applicants and employees from discrimination. In addition, when you run background checks through a company in the business of compiling background information, you must comply with the Fair Credit Reporting Act (FCRA).
POEknows can help your business to complete the appropriate background checks prior to employment & keep you within regulation standards.
Contact us
today!