Residential Screening

POEknows is the premiere investigative reporting agency clients rely on for their application screening process.
How the process works:

Contact one of our representatives by calling 1-800-869-3200.
Obtain a new username, password and company ID.
Click on the button below to login to start the screening process.
Why is tenant screening so important?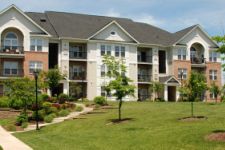 POEknows is truly a one-stop employment screening company. We provide everything you need to perform any type of background check you require. From criminal record searches to drug screening, POEknows provides it all. Our expert staff helps guide organizations.

Negligent leasing endangers the safety and well being of your residents, the men, women and children who expect their home environment to be secure. Property managers have become acutely aware that leasing to a resident who possesses false credentials, a criminal record or undesirable background can carry devastating legal and economic consequences. Landlords generally cannot conduct effective in-house screening of prospective residents due to the specialized resources and knowledge required. Property managers risk legal liability if they violate fair housing laws or infringe legally on protected areas of privacy.  Professional prospective resident screening promotes a safer community and allows leasing professionals to do what they do best!